WE ARE MINISTRY MINDED FILMMAKERS
Sharing what your ministry does with video is a worthwhile endeavor,
but it also means that you will face some challenges.
That's where we come in:
we love helping ministries and mission workers
share their story through video.
WE MAKE IT EASY

And we have seen these great stories,
motivate viewers to go, give, & pray.
The first step starts with you.
For a quick and free quote
Click to Email or call 520-400-6065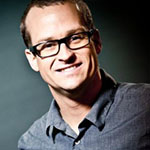 About Me
W. Ashley Maddox Lead Filmmaker
In 1995 I started a ministry at my high school in order to reach my friends with the Gospel and in 1999, I started to make videos. When I made a video in 2010 about a missionary in the Philippines and then seeing the impact the video made, I knew I was being called to something great; sharing the stories of what God is doing in ministries. Today I have made 1000's of ministry videos helping 100's of ministry partners worldwide… [READ MORE]